What should be put into a furnished apartment to successfully rent it out?
Do you want to successfully rent your apartment? First of all, you should think about furnishing your place. There are many advantages of renting a furnished apartment.
They are suitable for relocators, professionals, international artists, owners who need to wait out renovation or construction in an apartment with all the amenities, and everyone who is attracted to Berlin and would like to stay in full-serviced comfortable apartment from a couple of months to 1-2 years. They usually want to live in a secure and authentic place with a multi-language house management. Besides, owners are able to charge a higher rental price to tenants for renting a furnished apartment and can safely arrange time-limited contracts.
There are different types of furnished apartments. Some apartments are furnished to a minimum, while others include all necessary. Let's look at this in more detail.
The Basics
There are no exact rules regarding the apartment furnishing, but, in general, there should be certain furniture in the following rooms.
Entrance area:
- At the entrance there should be a small wardrobe, fitted cupboard or a clothes rail to hang the street clothes and as well as a shoe cabinet to leave footwear.
- A chest of drawers with a wall hanging mirror will also be an advantage.
- Finally, a door rug is important.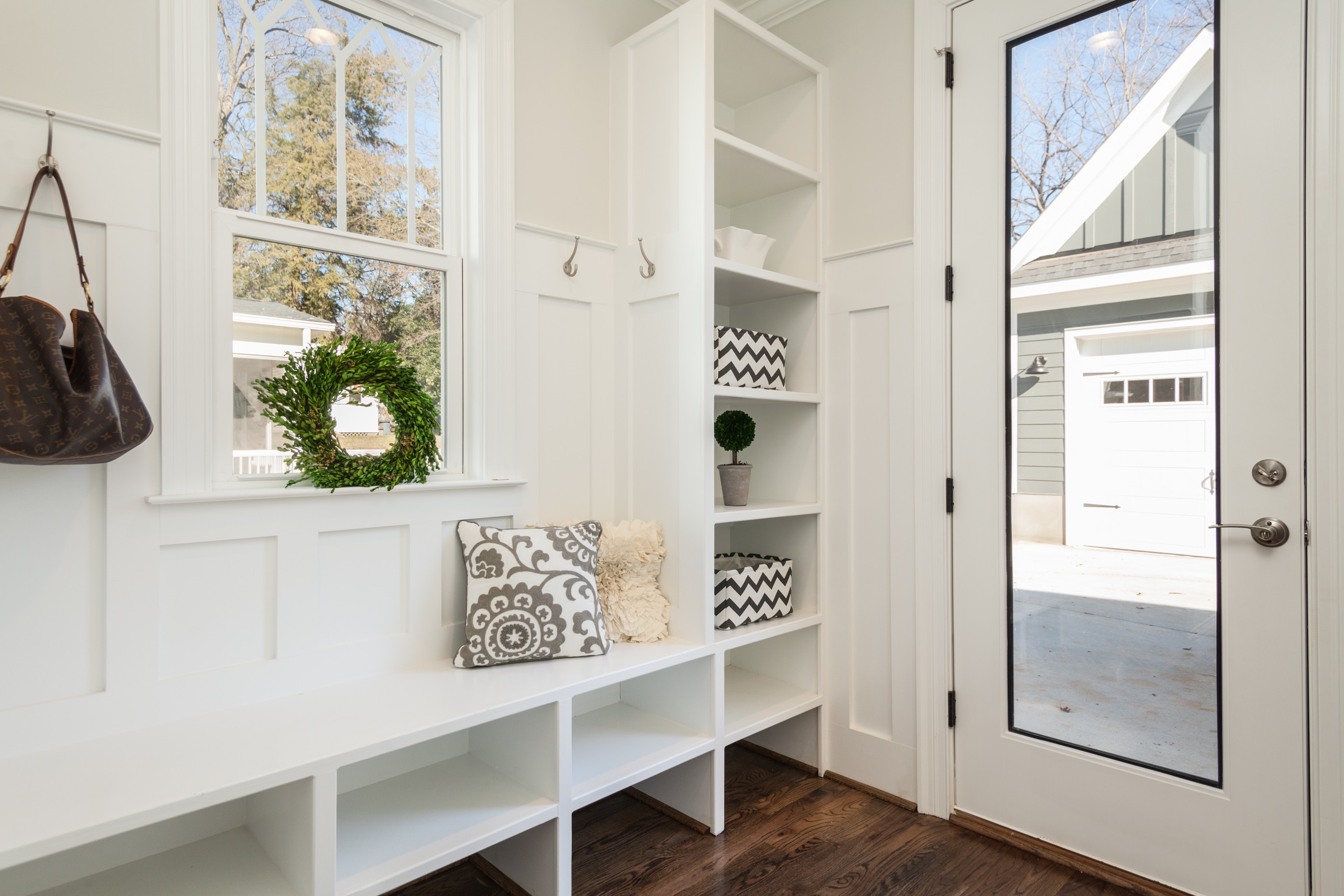 https://unsplash.com
Living room:
- Couch, better with an insensitive cover.
- Armchair, side or coffee tables, carpet in front of a couch, floor lamp.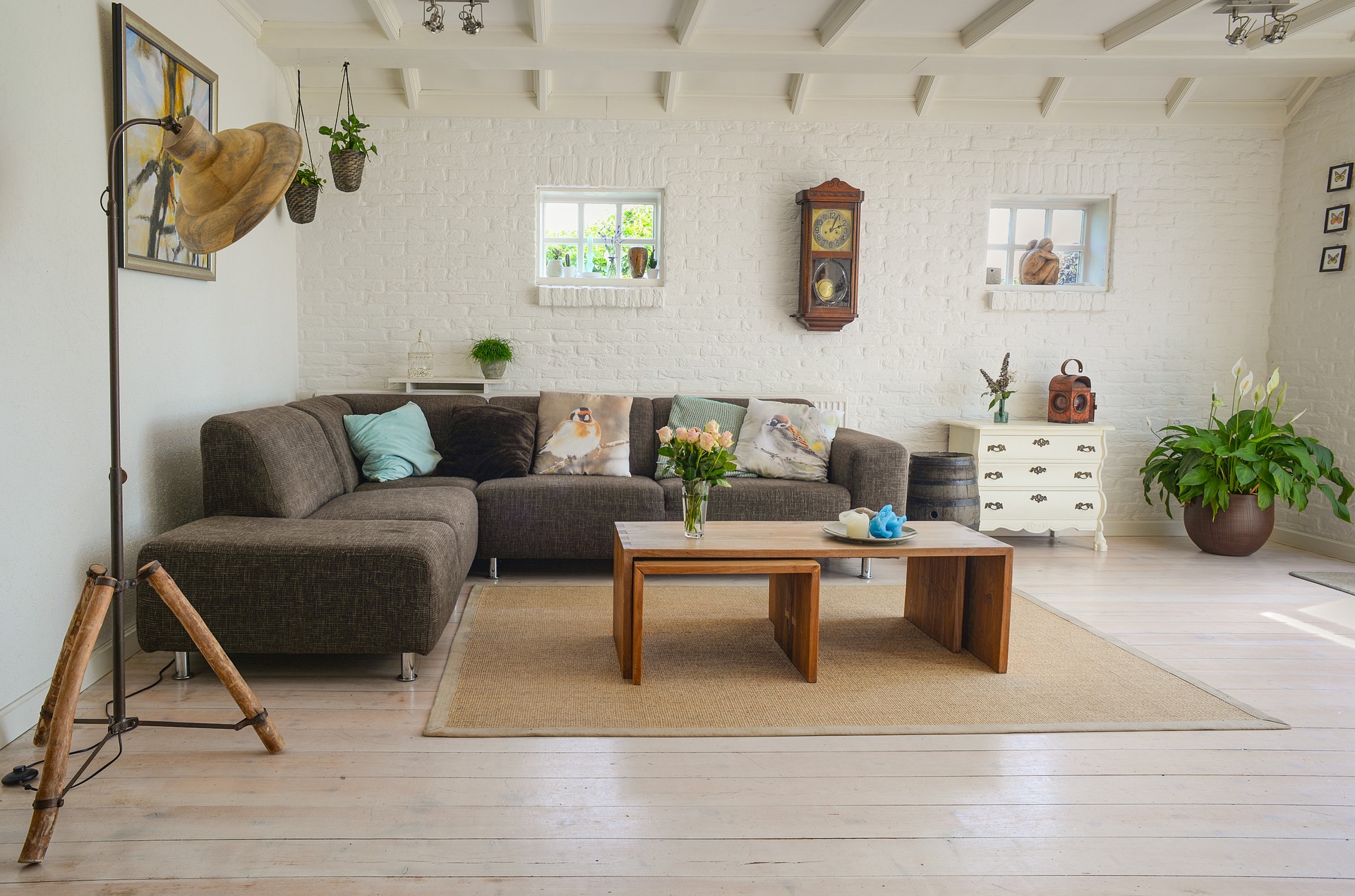 https://pixabay.com/de/
Kitchen:
- Easy-care fitted kitchens are best suited for temporary rental. The equipment of the kitchen depends on tenants. Families have different needs than young workers or businessmen who often eat out.
- The kitchen should be equipped with all necessary kitchenware and utensils needed to cook, as well as with a French press coffee maker, microwave, toaster and water boiler.
- An oven, stove, microwave, fridge, freezer and dishwasher should be present in each apartment and, of course, a dinner table and chairs.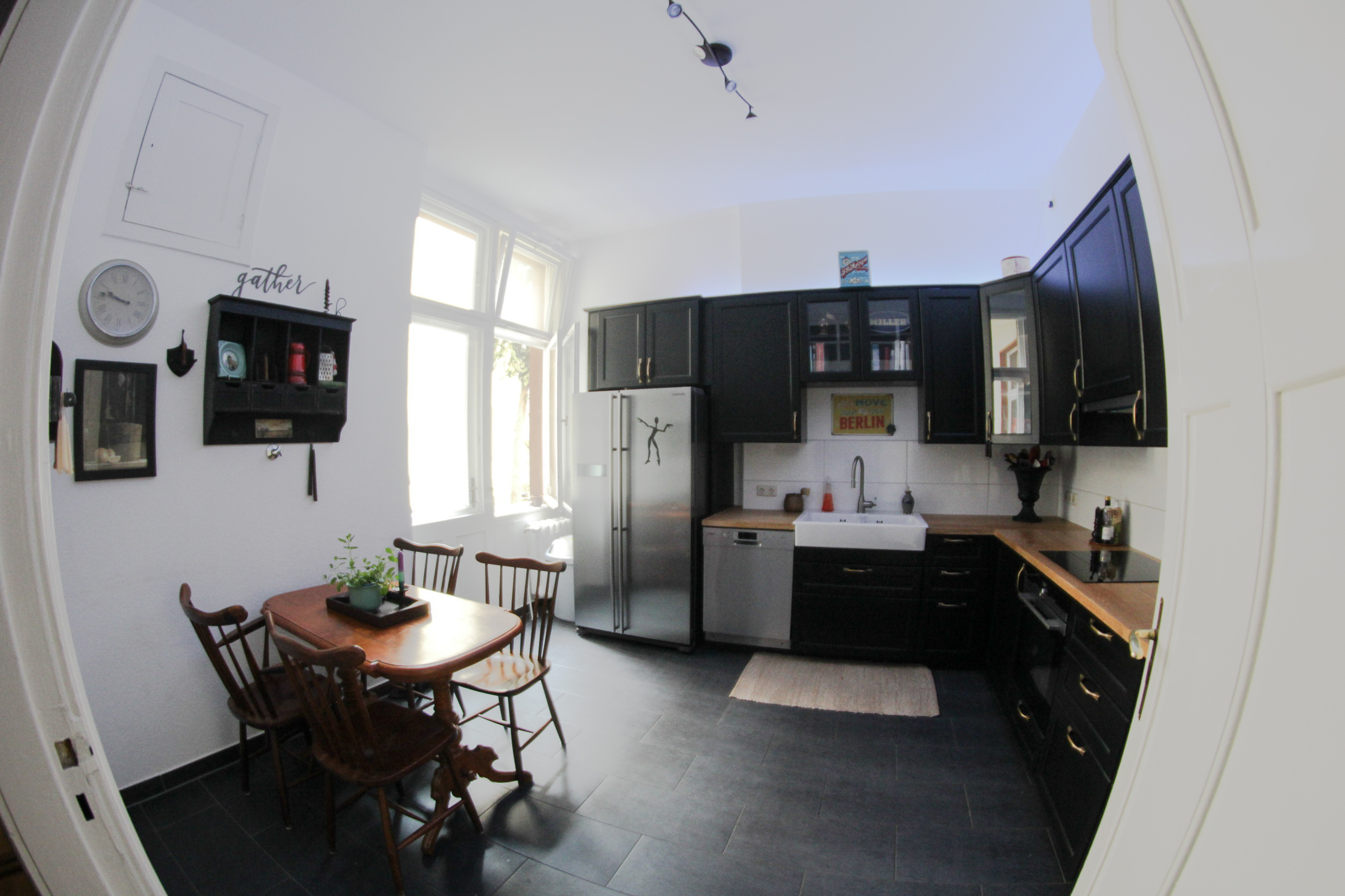 www.hope-apartments.de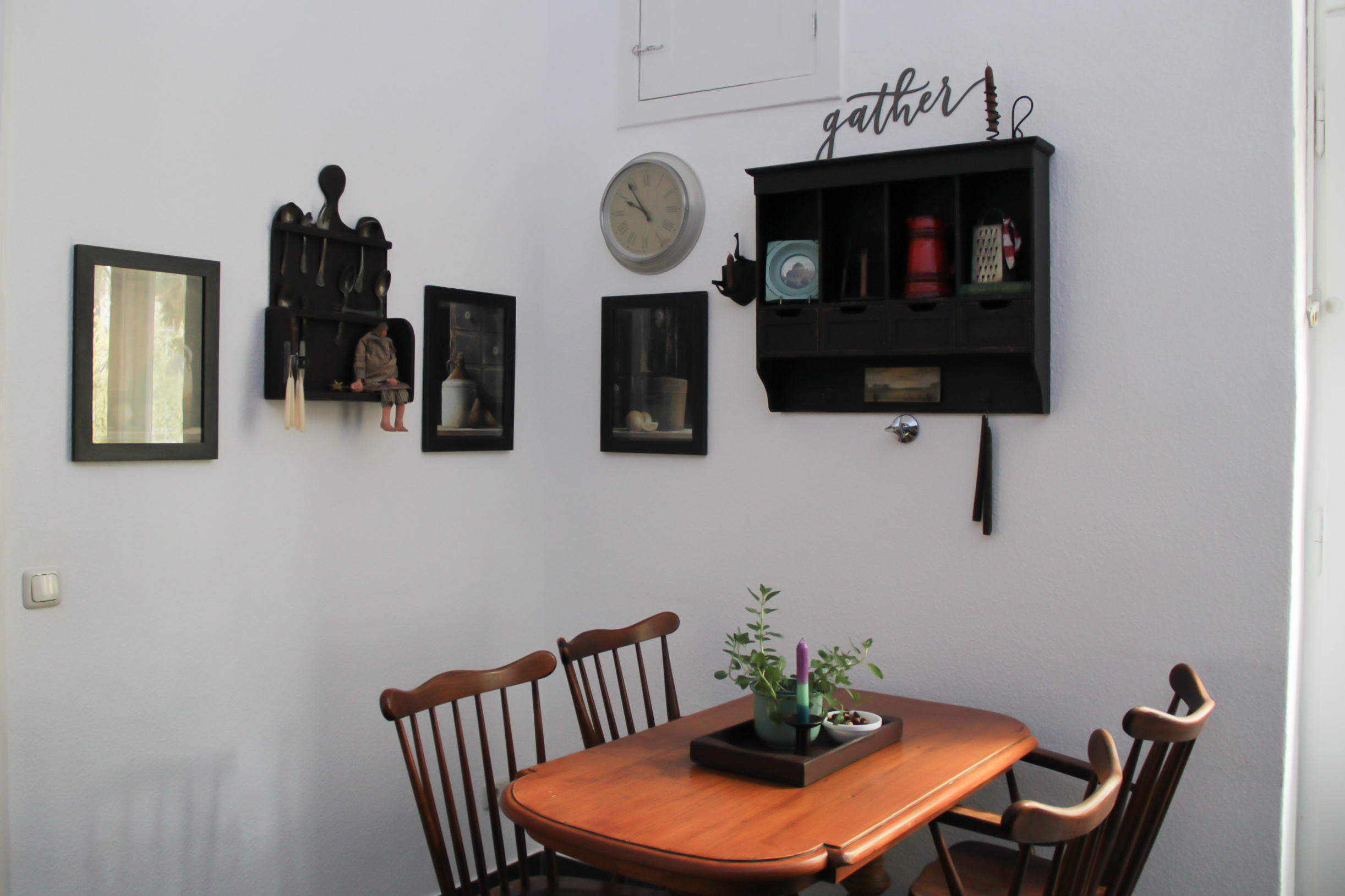 www.hope-apartments.de
Bedroom:
- A bed is one of the most important pieces of furniture in an apartment. Of course, it does not necessarily have to be a designer bed. It is enough a simple bed of good quality with a comfortable mattress. Linens and bedding are usually provided.
- Wardrobe and storage space. There should be a closet in a bedroom. If the bedroom is too small, then a clothes rail would be sufficient.
- Don't forger about curtains. A blackout curtains that do not let light through in the bedroom are important. The best are blackout curtains that do not let light through. Blind are other option.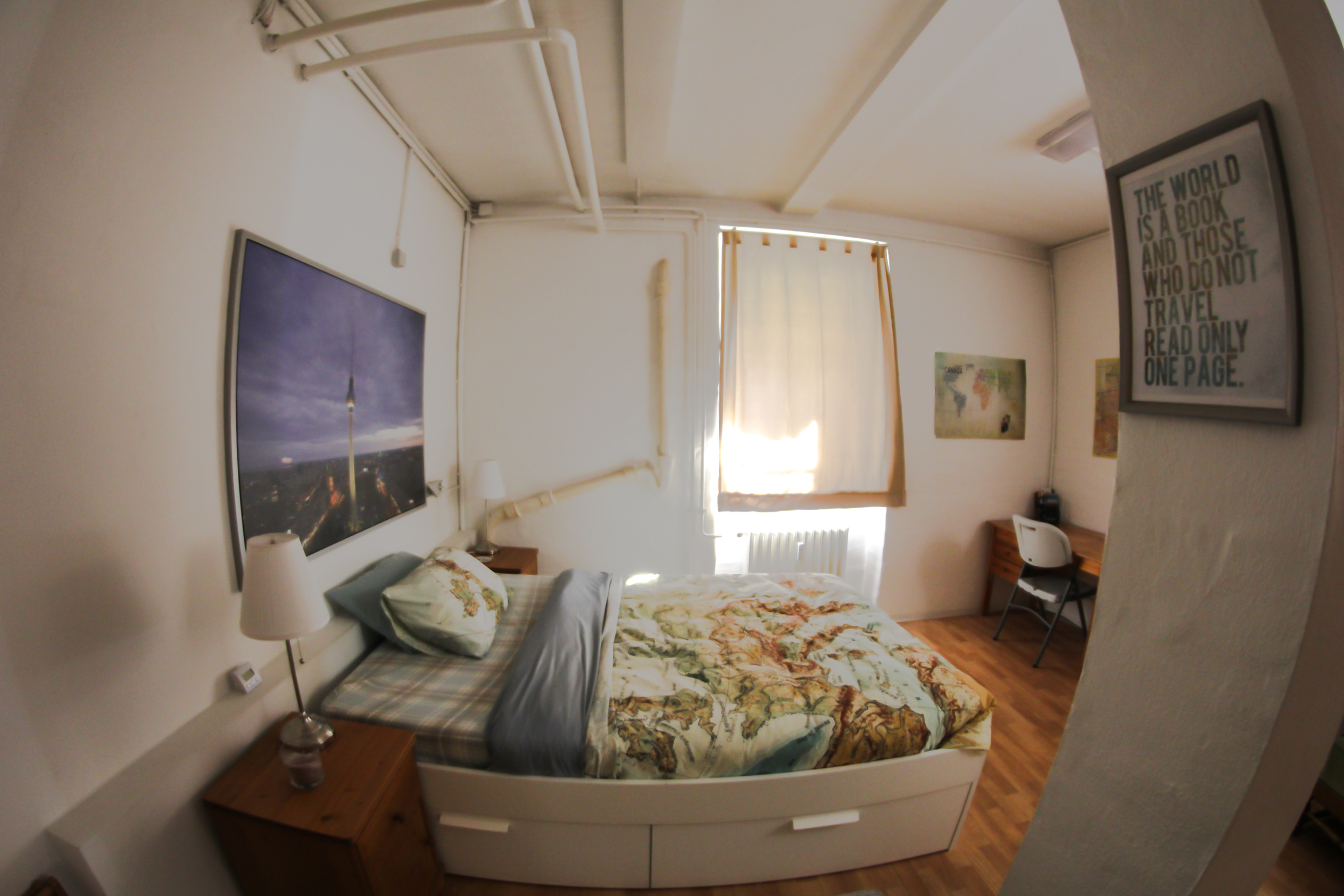 www.hope-apartments.de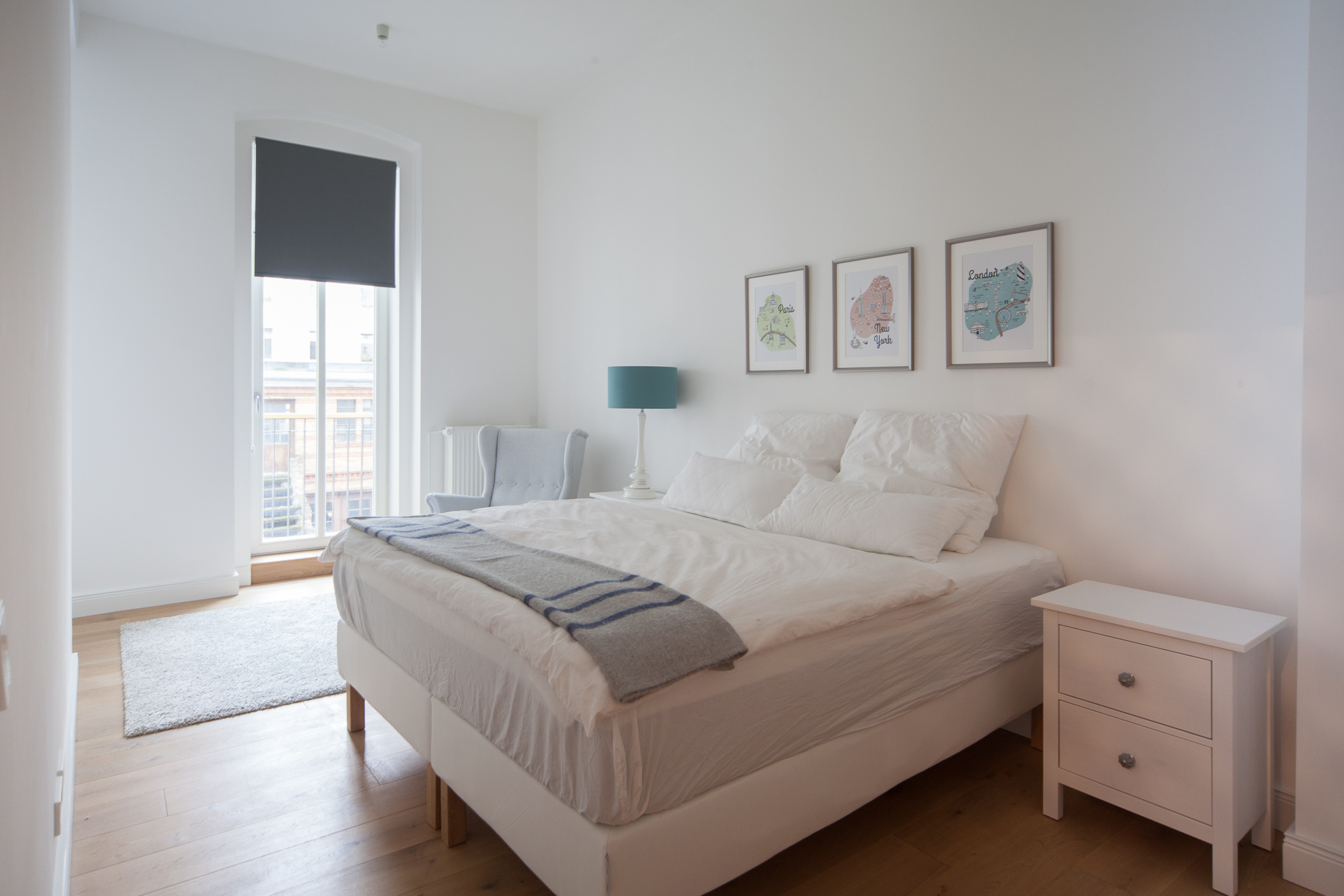 www.hope-apartments.de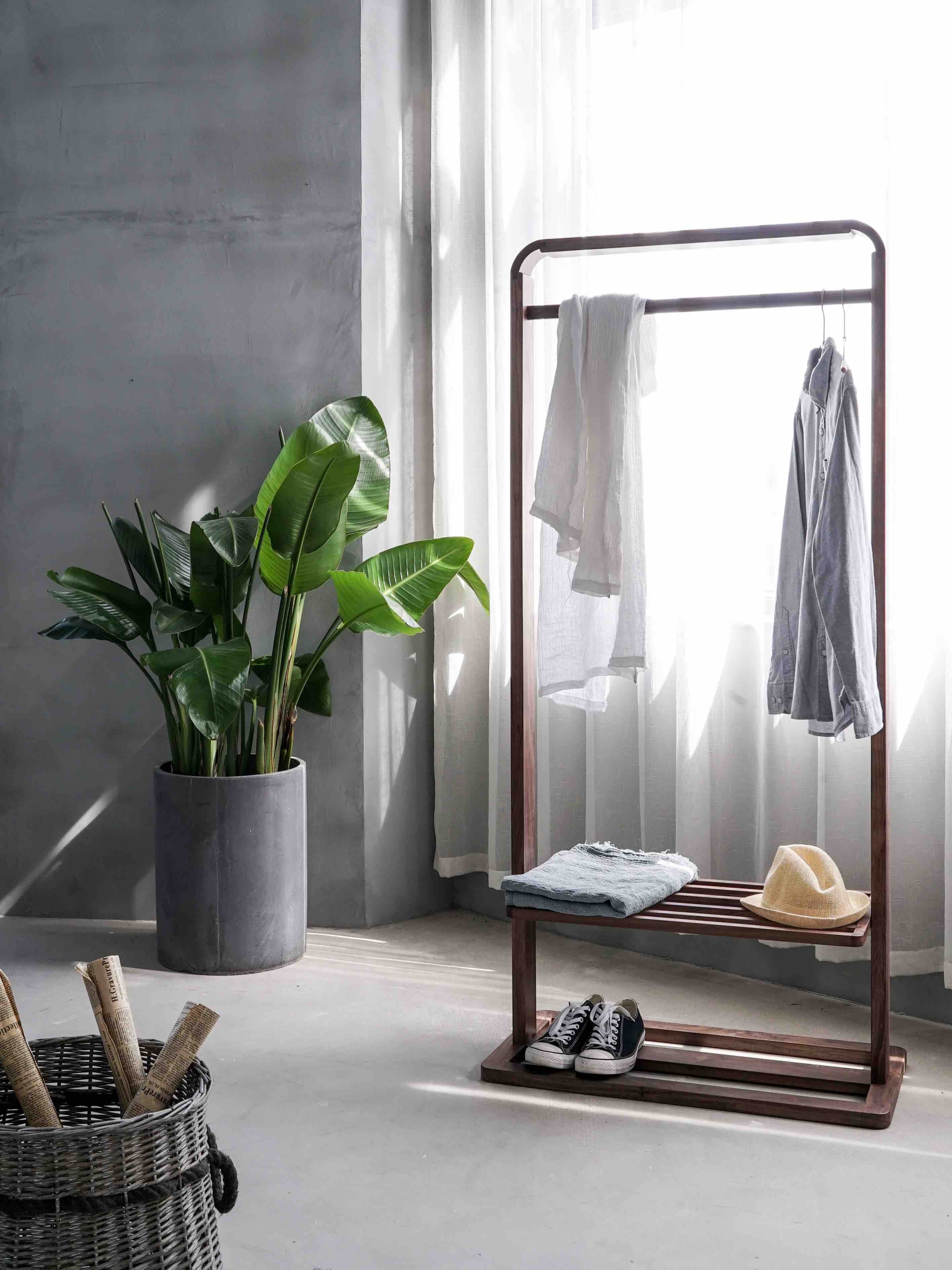 https://unsplash.com
Bathroom:
Mirror, bath shelves and lamp are the main furniture items to be in the bath.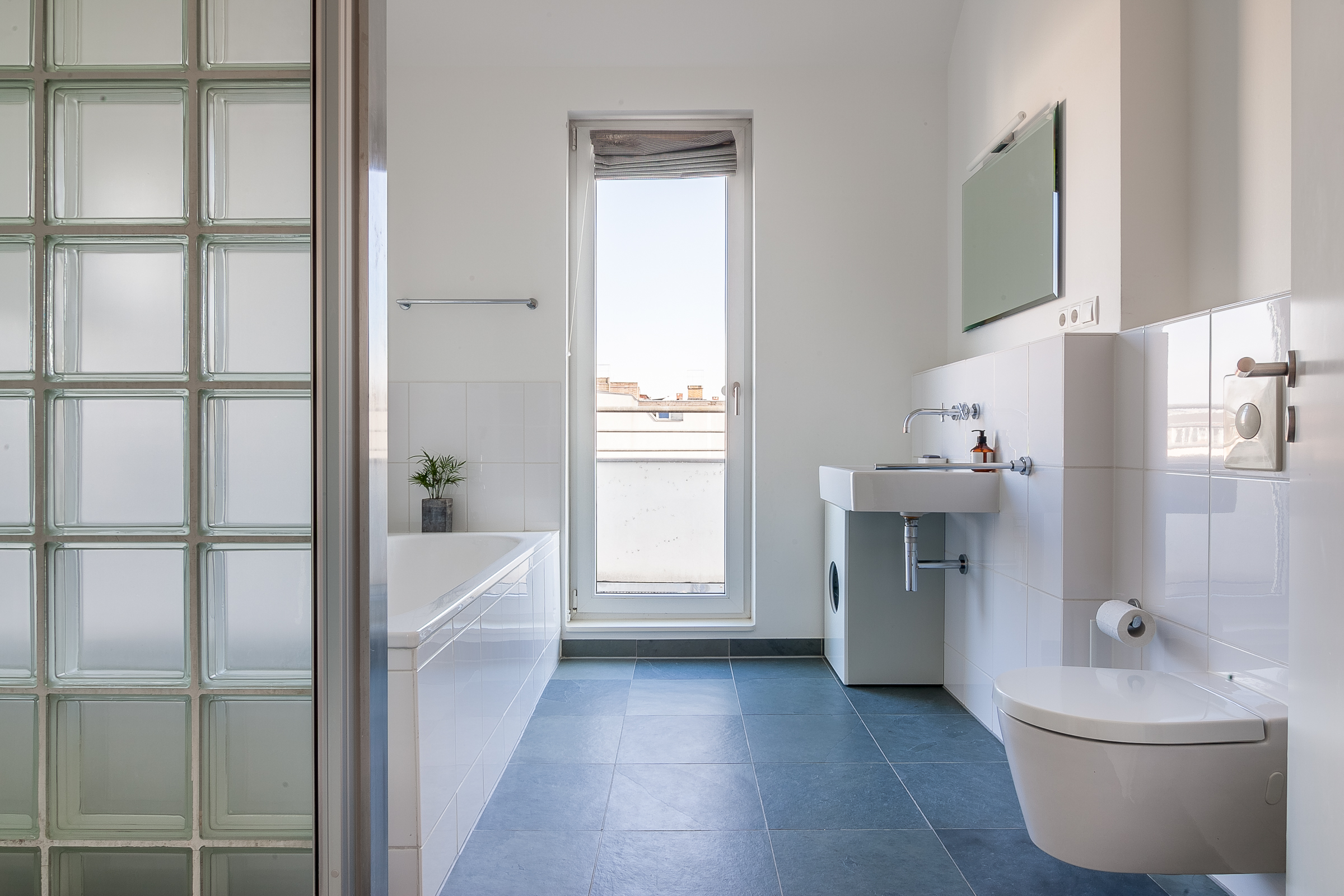 https://pixabay.com/de/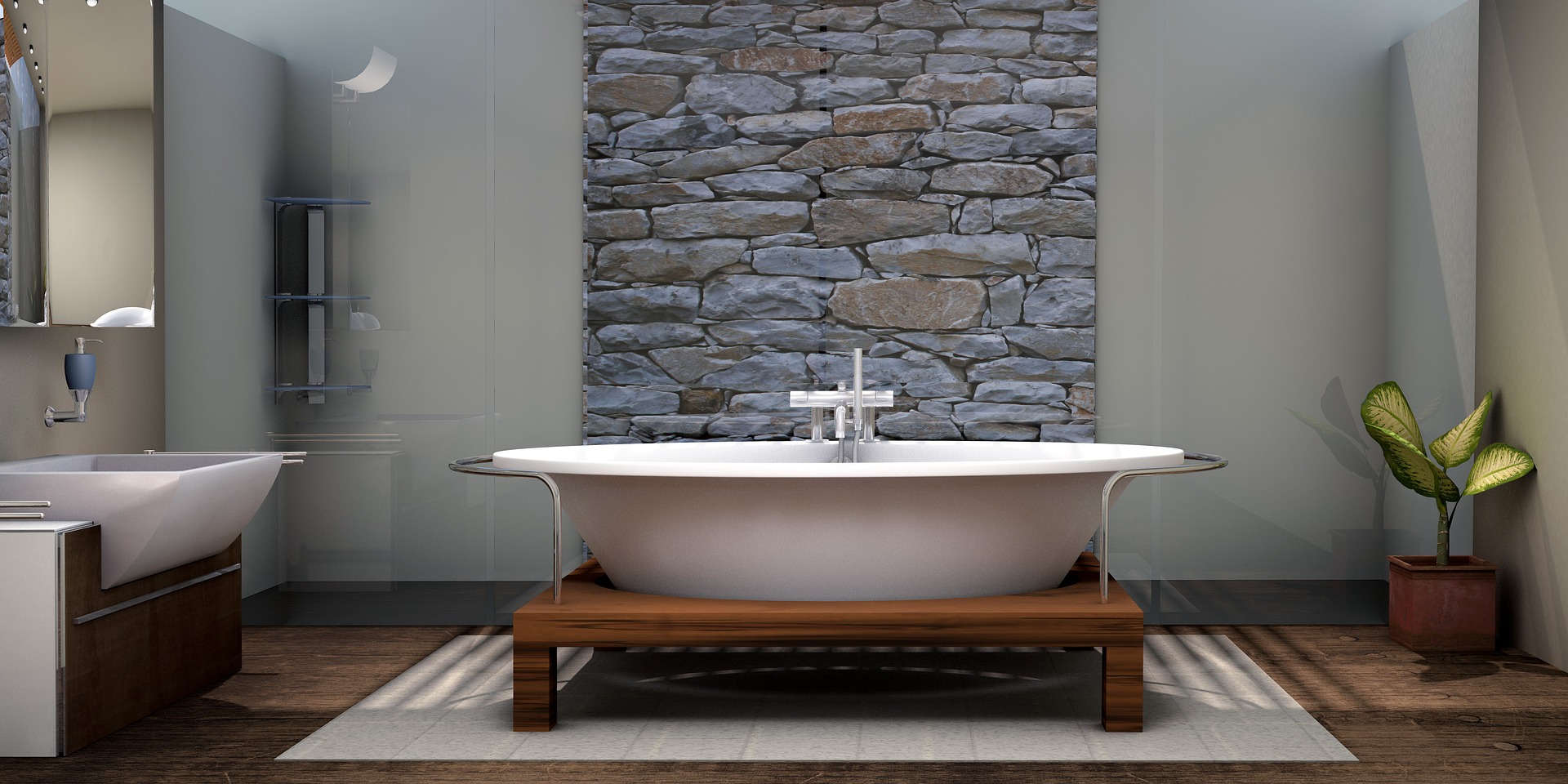 https://pixabay.com/de/
Laundry room:
- Washing machine.
- Dryer would be good, if it the room a large, or a family apartment.
- Ironing board and iron.
- Clothes-airer.
- It's very important that there is enough light in the apartment.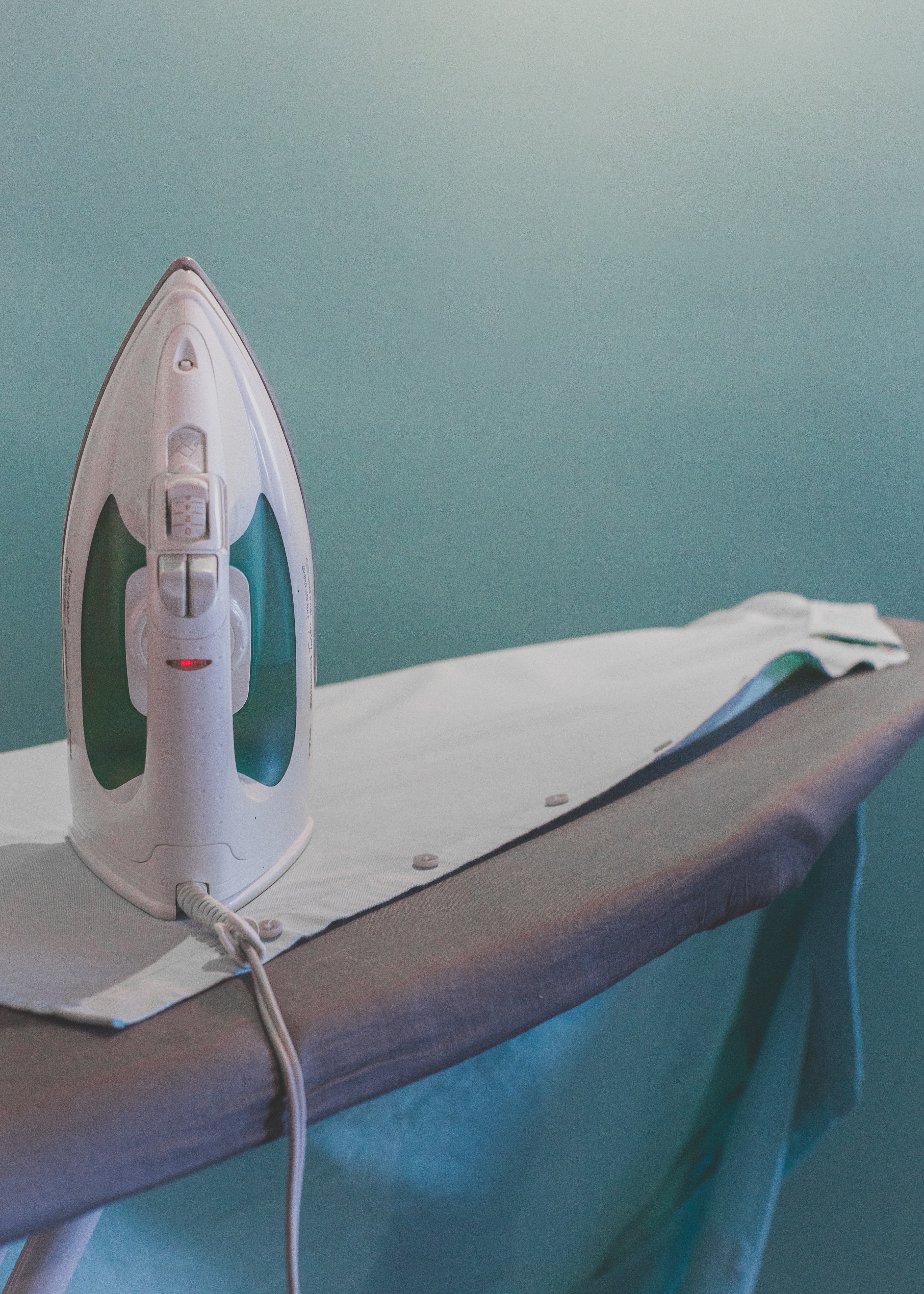 Atmosphere
Ceiling and table lamps, luminaires, floor lamps are significant interior items. Carpets and rugs, curtains, trash bins, small and large mirrors, shelves, bedside tables and a couple of pots with flowers will add comfort and coziness to an apartment.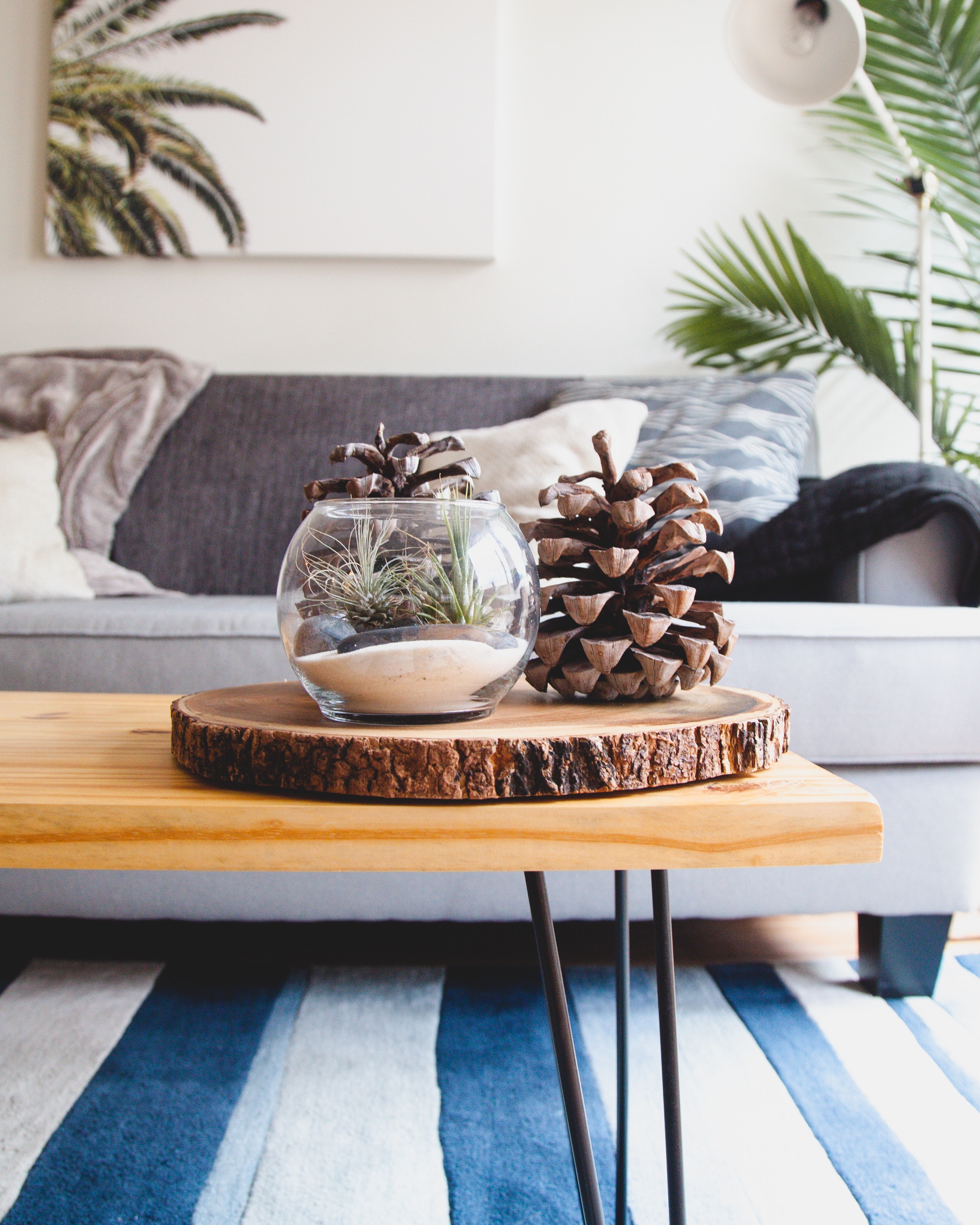 https://unsplash.com/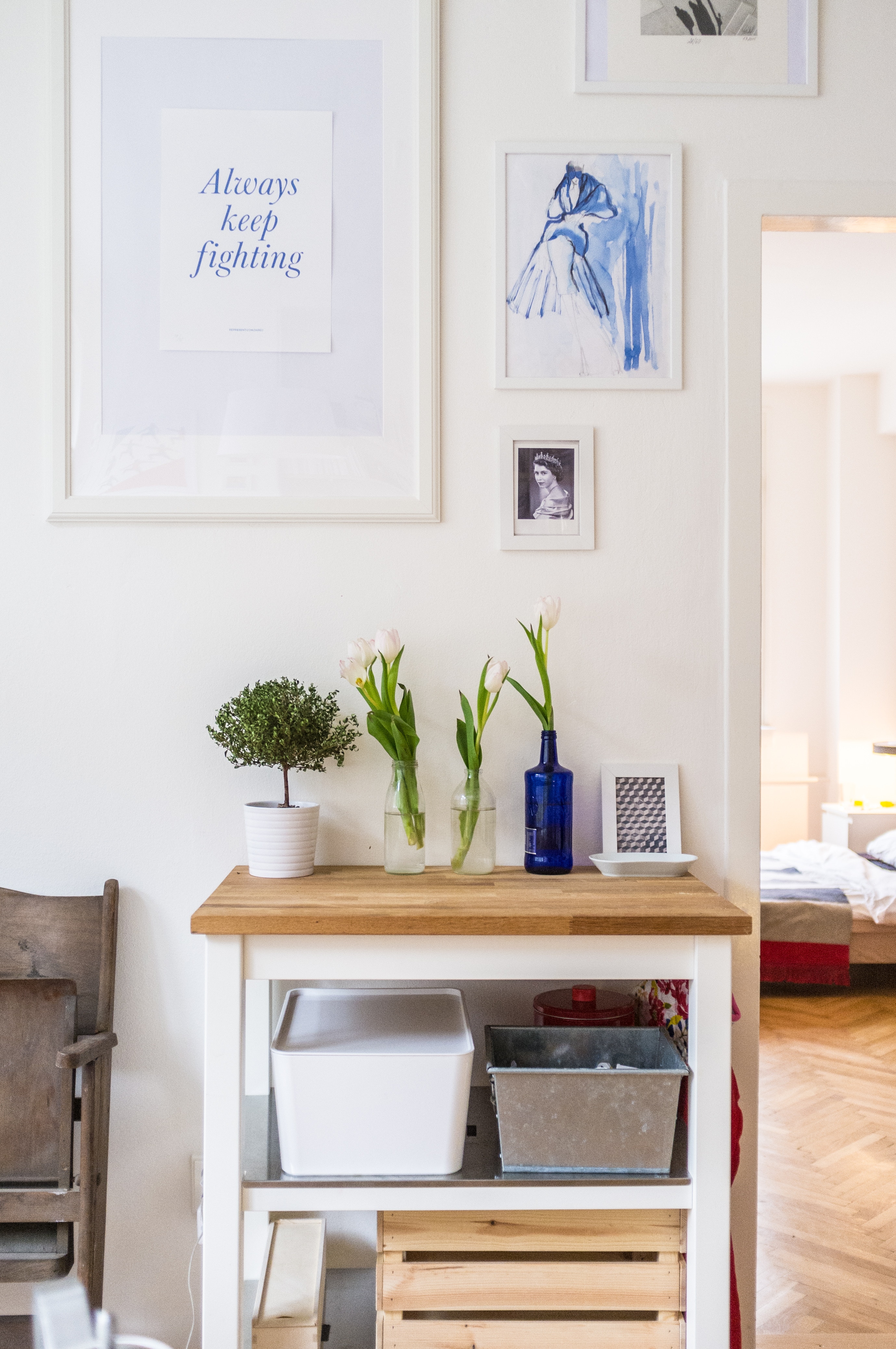 https://unsplash.com/
Additional:
There are some items to consider to have in an apartment. Their presence depends on the price segment of the apartment.

The following interior items can be included depending on one's financial capabilities and wishes regarding furnishing: bookcase, built-in closet, dressing table, rocking chair, TV, audio equipment, sport gear etc. Paintings, candles, pillows, beanbags, coffee tables are already elements of décor, not of interior. However, if you choose and locate them correctly, considering the size, shape, color and material, then even a simple small apartment can be turned into the most comfortable and coziest one.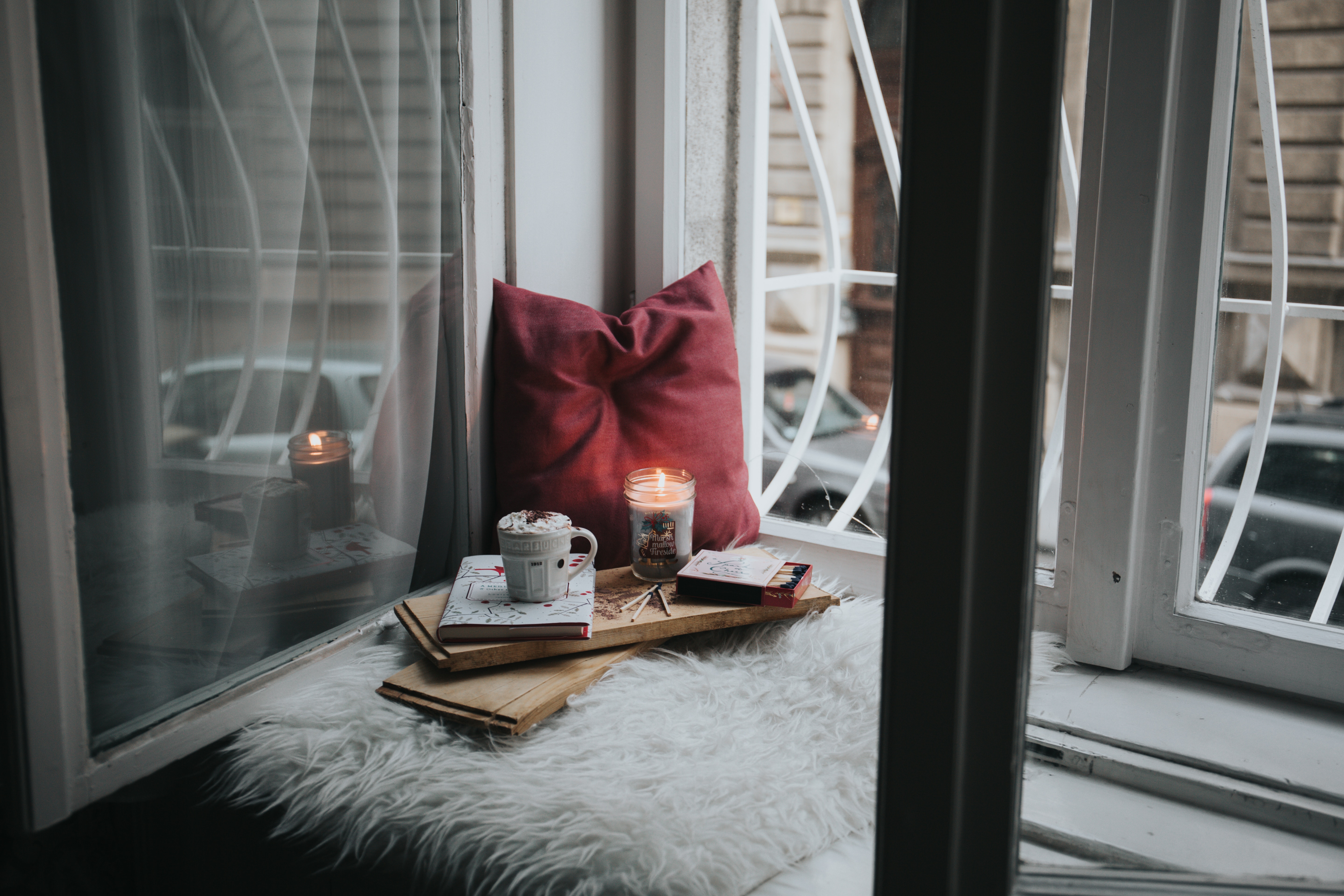 https://unsplash.com/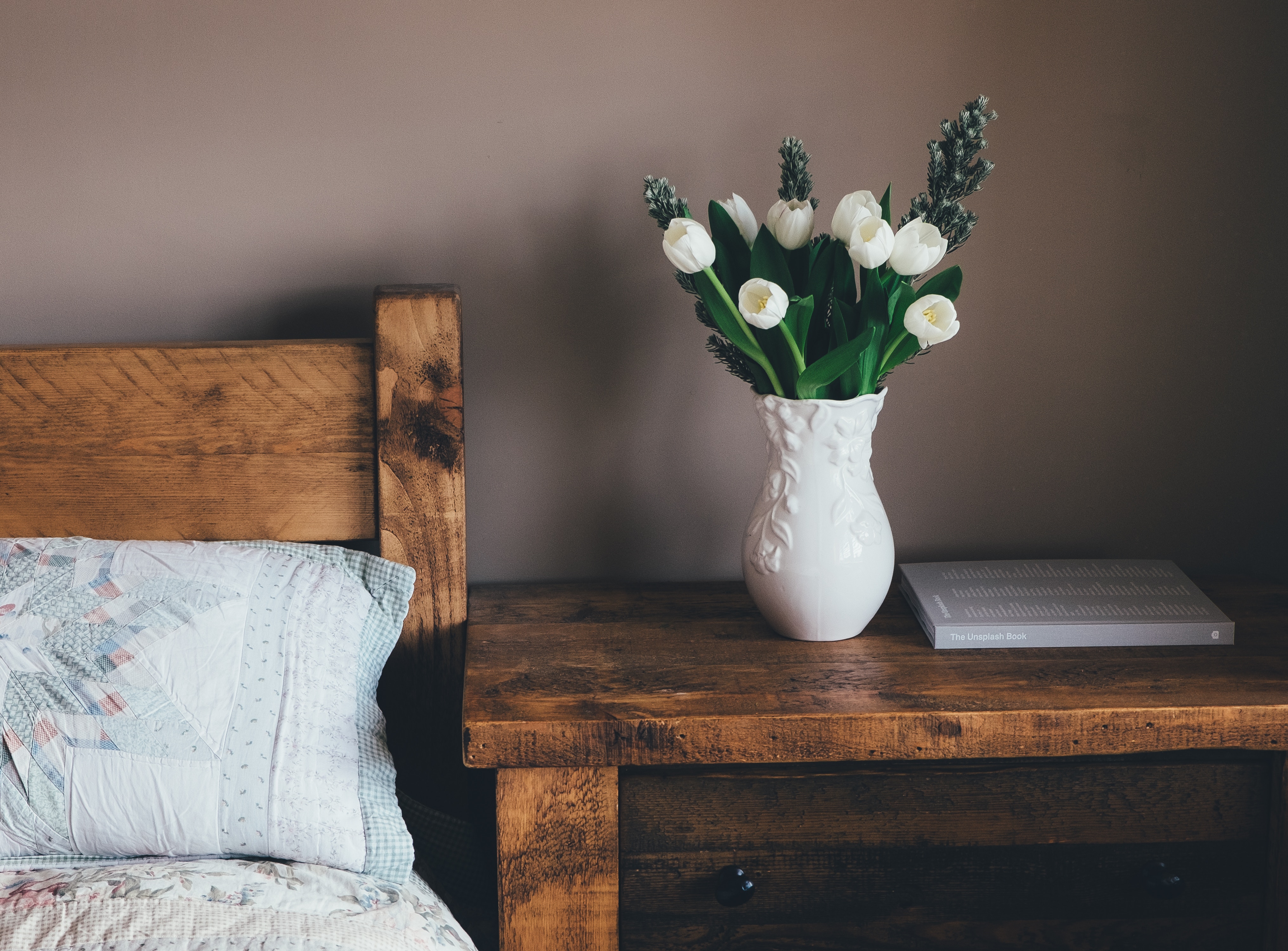 https://unsplash.com/
Hope Apartments will help you to furnish your apartment in accordance with your financial capabilities and specific wishes for furnishing in order to quickly and easily rent it out to a suitable tenant.

An example of a floorplan.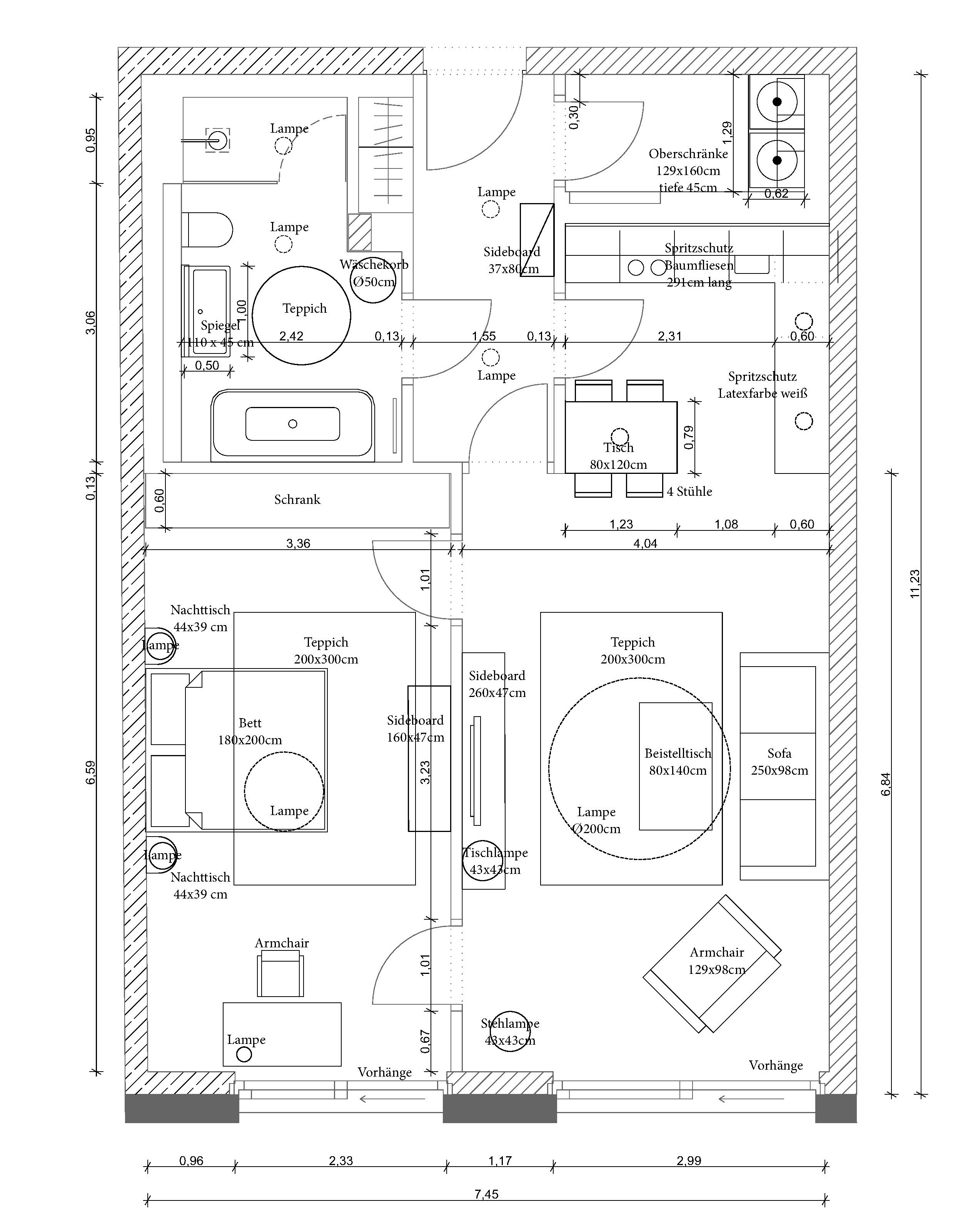 An example of an inventory list.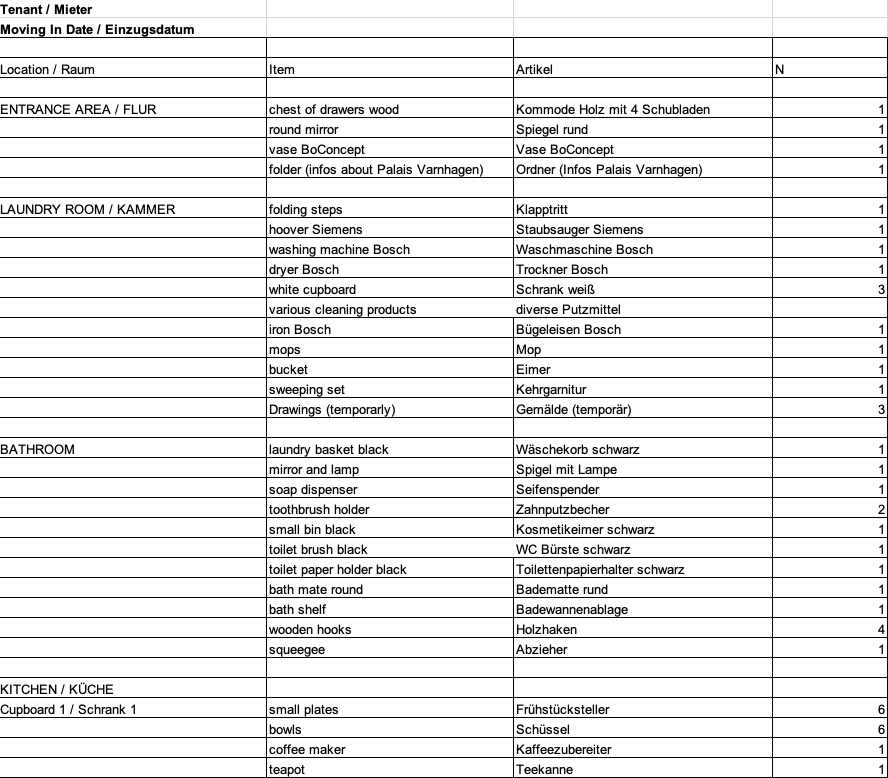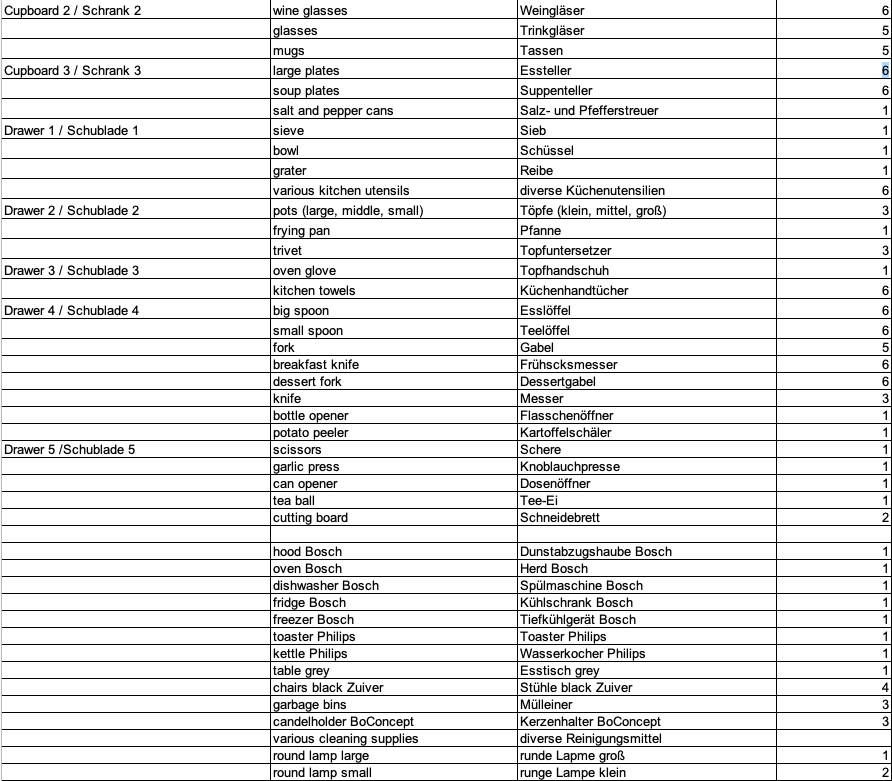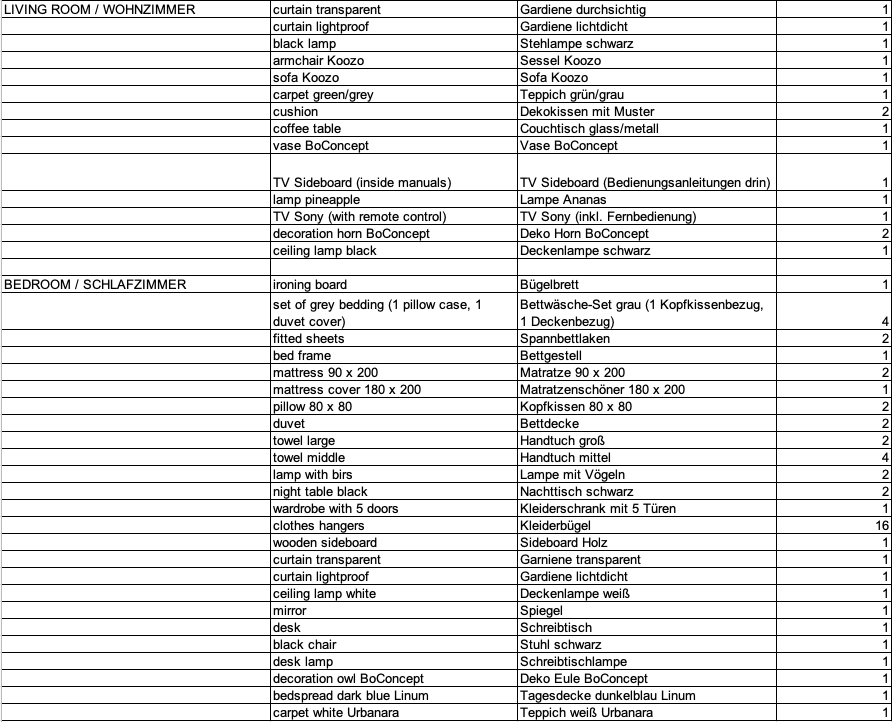 What documents should I send to Hope Apartments?
First of all, send us a request on the website with information about your property by filling in the online rental request (Vermietungsanfrage). Here you can find a service contract (Servicevertrag).

You can always contact us per E-Mail:
hope@hope-apartments.de